winkk is a small app studio based in Linz / Hagenberg with a strong drive for innovation. By perfectly balancing software and design, we set new standards for our clients and products.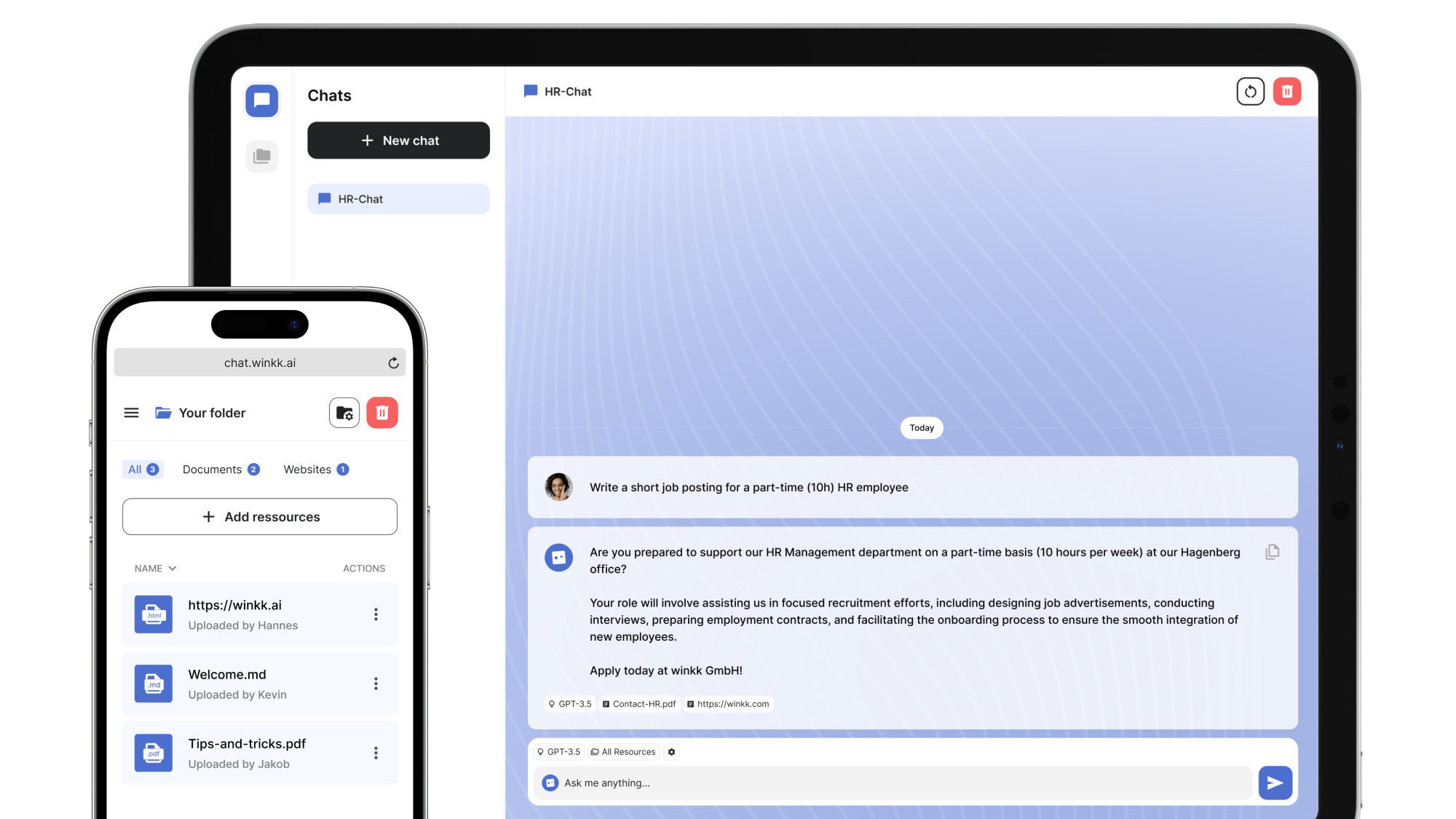 The most important news of the day
Show all ›
Who the f* is winkk
Based on previous shared experiences as freelancers and the continuing establishment of a solid developer network, we took the next step and combined our individual strengths to develop apps with eye-opening experiences.
Learn more ›
What we do best
With our problem-solving mentality and passion for innovation, we help you take the next step in this fast-paced digital world.
Apps
We deliver top-notch custom app solutions that are precisely tailored to meet our clients' unique requirements – ensuring seamless integration and connectivity across various devices and environments.
Backend
Our custom backend solutions provide reliable scalability for diverse applications, empowering businesses to handle growing user demands with seamless performance and adaptability.
Machine Learning
Turning your expertise into customised machine learning models, we help you reduce costs, optimise processes and increase customer satisfaction.
UX & UI
We work closely with our clients to understand their audience, analyze user behavior, and create intuitive interfaces. From start to finish, we ensure seamless interactions that align with your brand identity.
Got your eyes open for a skilled team?
From concept to launch, we are committed to delivering high-quality solutions.
Give us a winkk